You captured your prospective employer's attention with your resume. But, now it's time to prove  that you are much more than bullets on a piece of paper. A job interview is the perfect opportunity to show a potential employer that you are an awesome candidate for a job at his/her company. Let's get ready!
Know Your Interviewer
Most likely you will know the name of your interviewer several days before your interview. Use that to your advantage. Find out information about your interviewer's career path and interests by doing a quick Google search. Perhaps, you both belong to the same professional organization or attended the same college. Googling your interviewer will give you insight that you can use during your interview.
Do Your Research
You should know every detail about the company you are interviewing for a position with. Specifically, research the company's history and find out their plans for the near future.  In the TV industry media companies hold up-fronts that are covered by the press in which they reveal exciting details about upcoming partnerships and television series.  Make note of when the company was founded, who founded it, and who the CEO of the company is. Write down this information in a notebook. You can use this information while answering questions and to formulate questions to ask your interviewer.
Practice Interviewing
Practice makes perfect! Find sample interview questions online. Write down your answers to questions in your notebook. In addition, to writing down your answers do a mock interview with a friend. Remember to speak clearly, and at an appropriate volume. Some common questions I have been asked in interviews are:
Can you walk me through your resume?

Why do you want to work for this company?

Where do you see yourself in 5 years?

What can you gain from working for this company?

What can you contribute to our team?
When walking your interviewer through your resume it is important to state not only what you did at that job but what skills you gained.
Be Early and Prepared
As the old saying says, "failing to prepare, is preparing to fail." You will not fail. Create a plan that will ensure you a successful interview. The night before an interview you should choose an outfit to wear and accessories to wear. Also, think about how you will style your hair and do your makeup. I recommend keeping your look simple and professional.  Stay on schedule while getting ready and give yourself extra time to reach the location. Don't forget to print out an extra copy of your resume, a pen, paper, and a smile.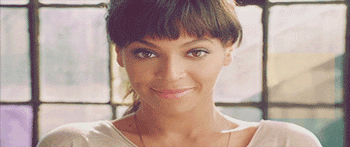 Good luck! You are going to slay your interview.